Jeanne Knutson Award
The Jeanne Knutson Award is given to a member of ISPP for long-standing service to the society.
The award recipient will be strongly encouraged to attend the Annual Meeting and Awards Reception.
2021 Award Committee:
TBD (Chair)




THE NOMINATION PROCESS FOR 2021 WILL OPEN IN SEPTEMBER 2020. Please send submissions to the Chair. The deadline for nominations is 15 January 2021.


Winners will be notified by early March 2021.

First awarded in 1987.
---
Current Winner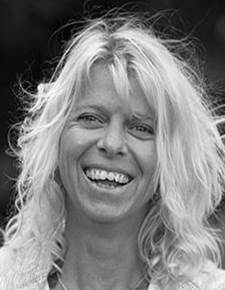 Jeanne Knutson Award for Long-Standing Service to ISPP
Catarina Kinnvall, Lund University
Dr. Catarina Kinnvall is a highly active and influential ISPP member since 1996 with an outstanding track-record of ISPP service. She has served on the Governing Council of the society and as Vice President, and on a number of committees over the years. In 2004, she was program chair of the ISPP annual meeting hosted in her hometown, Lund. Catarina was Editor-in-Chief of Political Psychology until January 2020, and under her five-year editorship the journal made significant progress in raising its international profile and impact factor, while promoting the discipline of political psychology across the globe. She has participated in mentoring early career scholars on how to successfully navigate the world of research dissemination. Catarina has also promoted political psychology outside the society, notably by co-editing the Palgrave Studies in Political Psychology series. We can only conclude that Catarina Kinnvall is a unique example of female leadership! She was the unanimous choice of the selection committee for the 2020 Knutson Award.
---
Past Winners
2019 Felicia Pratto
2018 Bert Klandermans
2017 Kristen Monroe
2016 Leonie Huddy and Stanley Feldman
2015 Tereza Capelos
2014 Not Awarded
2013 Janusz Reykowski
2012 Doris Graber
2011 Bruce Dayton
2010 David Winter
2009 Helen Haste
2008 Aaron Belkin
2007 Don Sylvan
2006 Not Awarded
2005 Martha Crenshaw
2004 Jerrold Post
2003 Heather Gillespie
2002 Junior Scholars Committee
2001 Sam McFarland
2000 Alan Whittaker
1998 Noel Markham
1997 Stanley Renshon
1996 George Marcus
1995 Denis Snook
1994 Not Awarded
1993 Not Awarded
1992 Not Awarded
1991 Rosalind Lorwin
1990 Margaret Hermann
1989 Alfred Freedman
1988 Henry Alker
1987 James C. Davies
indicates an external link